iEARN Projects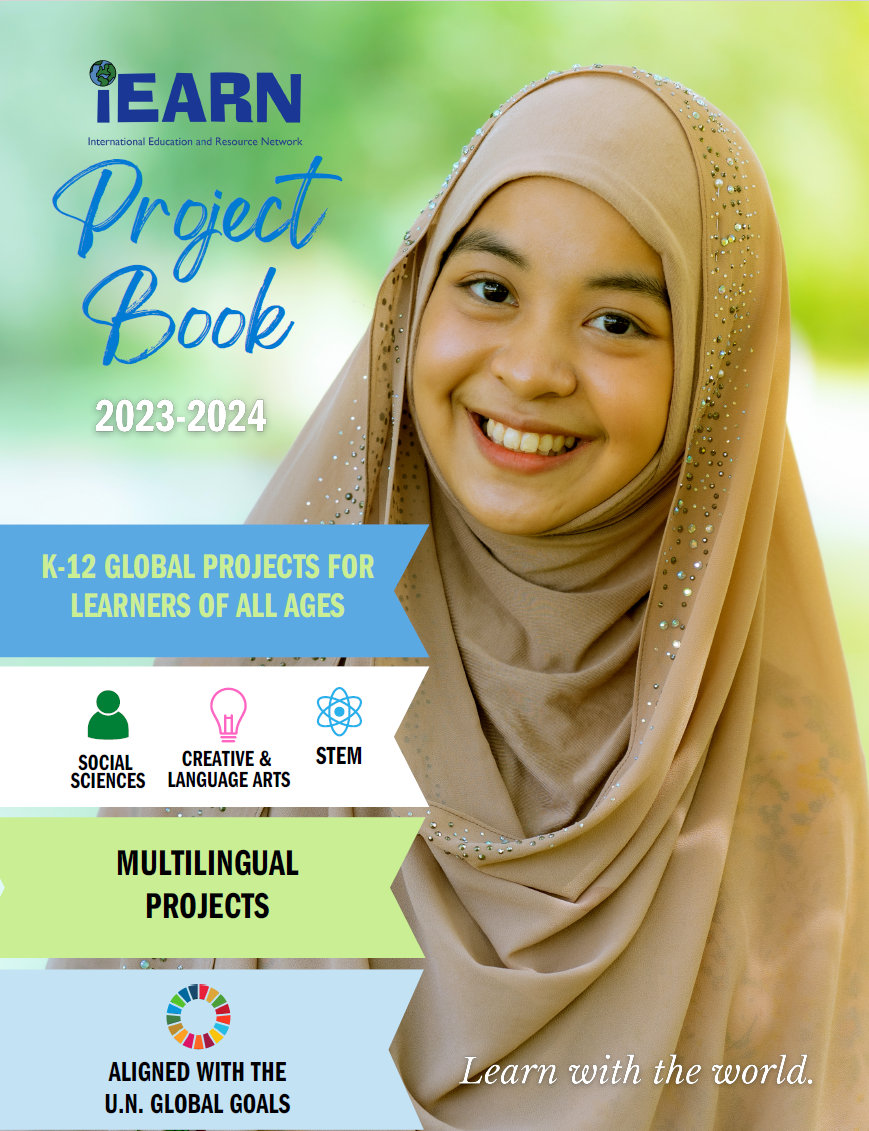 Thanks to all project facilitators for your contributions to the project descriptions, and your ongoing hard work and enthusiasm, and to all the students and teachers who make these projects a success. We are excited to continue another year of global collaboration through iEARN projects!
DOWNLOAD THE NEW PROJECT BOOK
Download the English version of the 2023-2024 iEARN Project Book

Note: Many new projects begin throughout the year, while some projects have a limited timeframe. The iEARN Project Book includes projects submitted at the time of publishing each September.
TEACHER'S GUIDE
A Teacher's Guide to Online Collaboration and Global Projects is also available for download:
Download the English version of the Teacher's Guide here: iEARN Teacher's Guide [PDF, 2.05 MB]
Download the Arabic version of the Teacher's Guide here: iEARN Teacher's Guide [PDF, 2.13 MB]