Learning Circles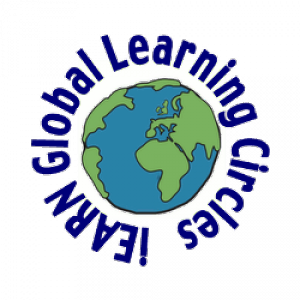 Setting the Standard for Excellence in K-12 Student Collaborative Project Work
iEARN Global Learning Circles provide a structure for students around the world to connect work on projects as a team. Twice a year (September and January), teachers can enroll their classes in either Hello World or Global Learning Circles. Circles are formed of students from 6-8 classrooms and together they plan a set of challenges for each other. The result is authentic student work and true international collaboration. By having each classroom plan part of the circle work, the project work can be integrated with classroom learning while extending it by have students "learn with the world."

iEARN Learning Circles provide classes with these options for collaboration:
Hello World (5-Week Sessions) This project serves as an introduction the learning circle model and provides a taste of working in a virtual global classroom.
Global Learning Circles (5, 10 and 16-week Sessions) These longer, theme-based circles, have a curricular structure that revolves around a set of phases from the opening and closing of the circles. Teachers receive weekly messages helping them to support their students' work in these global virtual classroom circles.
There are two sessions each year, September to January and January to May for the Global Learning Circles. To join iEARN Learning Circles, you must first be a member of iEARN and register two weeks before the beginning of the session.
Registration is now open for the January 2022 to May 2022 session of iEARN Global Learning Circles. To REGISTER, VIEW THIS TUTORIAL.

Click the icons below to learn more about the 5-week Hello World, and the 10 and 16-week Learning Circles themes, and to explore resources.
Schedule for 2022 Learning Circles
September to January Session:
Hello World (5-week project)
Begins: February 20, 2022
Ends: March 26, 2022
Learning Circle Themes (5, 10 and 16-week Projects)
Begins: January 30, 2022
Ends: April 11, 2022 or May 15, 2022 (includes a 1-week break in April)
All Learning Circle Placement forms are due by January 28, 2022.