iEARN-Algeria
iEARN works with a limited number of schools and youth organizations, in Algiers and Guerrara. They are active in Arabic and French-language projects.
Apr 20, 2017
On March 19-20th, a national BRIDGE and iEARN event was conducted in Oran, Algeria. BRIDGE educators and students from all over the country attended, including those from 2016 and 2017 programming.
Read More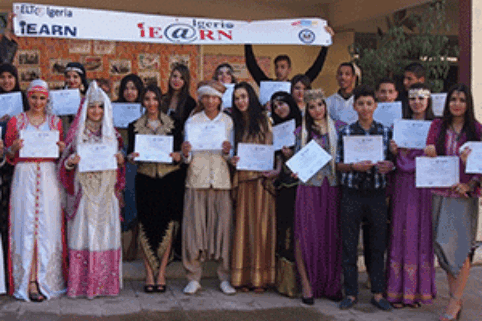 Feb 25, 2015
Check out a recent blog post from
[email protected]
(iEARN-Algeria) coordinator Kheira Mezough about her students' experiences in the My Identity, Your Identity project.
Read More