iEARN-Japan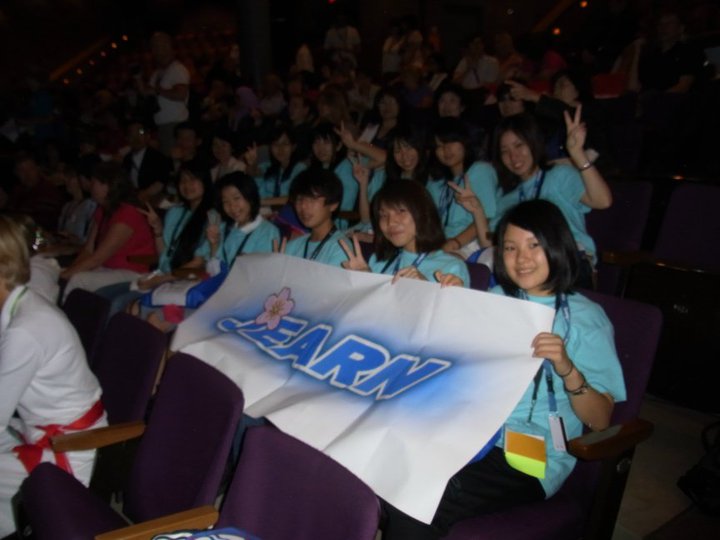 iEARN-Japan (JEARN) started in 1998 in collaboration with Teleclass International Japan. In 2001, JEARN (Japan Education and Resource Network ) was founded as the Center of iEARN-Japan and in 2003 was legally recognized by the Japanese government as a Non-Profit Organization (NPO).
Website
Contact Information
Abdulqaum Almas, Eamal Arman, Florian Bulica, Kheira Mezough, Rosy Aguila, Mariela Williams, Susana Rossio, Karine Durgaryan, iEARN Australia, Bader Maria, Irada Samadova, Ulker Kazimova, Amani Amer, wasi mahmud Moni, Rajib Das Lochan, Lyudmila Dementyeva, Dmitry Savelau, Tommie Hamaluba, Almerinda Garibaldi, Francois Donfack, Jim Carleton, Mali Bickley, Jorge Valenzuela_Beltran, Sihong Huang, Maria_Patricia Ochoa_Valbuena, Oscar SEKA, Didier Lungu, Abil De Jesus, Dalia Khalil, Maira Serrano, Helena Rimali, A Vergne, Paata Papava, Pavle Tvaliashvili, Agnes Asamoah-Duodu, Ebenezer Malcolm, Kostas Magos, Azucena Salazar, Rodolfo Morales, MAMADY_LAMINE _TRAORE, Sunita Bhagwat, Hasnah Gasim, Mahnaz Tabrizi, Minoo Shamsnia, Bina Jalal, Gladys Monayer, Ruty Hotzen, Giuseppe Fortunati, Donna Powell-Wilson, Yoko Takagi, Yoshie Naya, Hiroshi Ueno, Yoshiko Fukui, Khitam Al-Utaibi, Talgat Nurlybayev, Gabriel Angule, Haejin Lim, Jihyun Park, Fatma Jaregh, Eliane Metni, Manyeh Mambu, Velma Beldeh, Leroy Beldeh, Daina Valanciene, Jankulovski Jove, Mimoza Anastovska-Jankulovska, Zait Isa, Sounkalo Dembele, Nuria de_Alva, Olga Morozan, Baasanjav Jamsran, Benali, Binita Parajuli, Bob Hofman, Issa Al Anqoudi, Enid Figueroa, Kristin Brown, Farah Kamal, Kahraman Arafa, Rosi Rivarola, Juan Gomez, Maria_Luisa Larcena, Marek_Grzegorz Sawicki, Kristin L Brown, Enid N Figueroa, Anwar Abdul Baki, Shamma Al Dosari, Cornelia Platon, Olga Prokhorenko, Rimma Zhukova, Salimata Sene, Katarina Stanic, Jane Peters, Katarina Pisutova, Darja Znidarsic, Tjasa Milijas, Omashani Naidoo, Toni Casserras, Lakshmi Attygalle, Dave Abeleven, Betty Burgos, Samah Al_Jundi, Margaret Chen, Taiwan Membership Services, Firuz Baratov, Onesmo Ngowi, Sonthida Keyuravong, Patcharee Sridakum, Abotchi Yao, Gia Gaspard_Taylor, Hela Nafti, Burcu Alar, Daniel Kakinda, Natasha Cherednichenko, Basma Musamih, Zeenat Munir, Jennifer Russell, Bridget Stout, Shaima Alraiy, Eliada Gudza
Jan 20, 2015
From January 15-18, participants from eight countries who had worked together online throughout the year gathered for the event to share research and exhibit their Disaster Safety Maps.
Read More
Jan 20, 2015
Hear from a team of Adobe Youth Voices participants in Tokyo, Japan about what it means to them to share their voices and messages with a global audience.
Read More