iEARN-Puerto Rico - iEARN-Orillas

The iEARN ORILLAS Center in Puerto Rico involves schools throughout the island and is based at the University of Puerto Rico. Center schools have been active in bi-lingual and cross-cultural telecommunications since 1985. Orillas has been an iEARN Center since 1995. The iEARN Center hosted the 1999 iEARN International Conference and Youth Summit.
While iEARN-Orillas has a long history in Puerto Rico, it has a broad geographic base. The iEARN-Orillas Center is a special interest group in iEARN to promote multilingual learning and collaborative critical inquiry in USA, Puerto Rico, and other parts of Latin America.

El Centro iEARN Orillas tiene su base en la Facultad de Educación, Universidad de Puerto Rico, Recinto de Río Piedras. A través de toda la Isla, las escuelas participantes en Orillas han llevado a cabo proyectos colaborativos a distancia bilingües y multiculturales desde el 1985. Orillas se convirtió en Centro de iEARN en el 1995 y en el 1999 organizó la 6ta Conferencia Internacional de iEARN.
Con una larga historia de proyectos en las redes globales en Puerto Rico, Orillas se expande a un entorno geográfico más amplio. El Centro iEARN Orillas cobija a un grupo de educadores dentro de iEARN que promueven el aprendizaje multilingüe y la pedagogía critica en los Estados Unidos, Puerto Rico y otras partes de Latinoamérica.
Website
Contact Information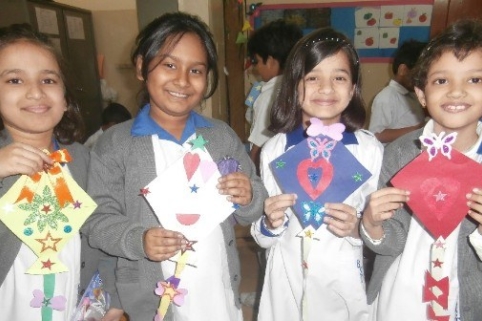 Feb 22, 2018
The Newsflash is a monthly compilation of project updates, resources, and events in iEARN.
Read More
May 30, 2017
iEARN-Latina educators collaborated to create an online multilingual project description booklet, which includes all iEARN projects offered in Spanish, Catalán and Portuguese.
Read More