iEARN-Spain (iEARN-Pangea)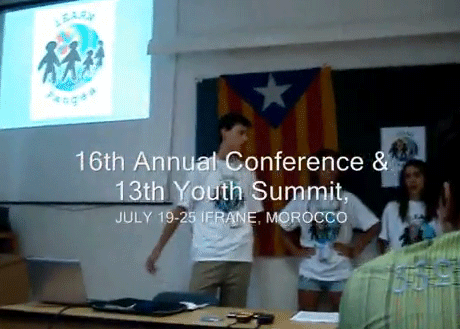 iEARN in Spain has been active since 1989 and is based in Callús (Barcelona), Catalunya. iEARN-Pangea has worked to involve schools in the region and has created a telecommunications network called "Pangea" to promote values like solidarity and cooperation and others through the internet.
Website
Contact Information
Feb 22, 2013
Join iEARN-Pangea April 22-28 for a week of sharing QR codes made by students in a collective online mural, sharing phrases, sayings or poems meaningful for the participants with the topic: "What would you say to world?"
Read More
Apr 27, 2012
iEARN-Pangea sponsored Bongoh project will be hosting a meeting for participants on May 4th in Badalona. Participants will gather to participate in a collective game and perform songs they've created for the project.
Read More