17 BRIDGE Educators are Trained at Workshop in Egypt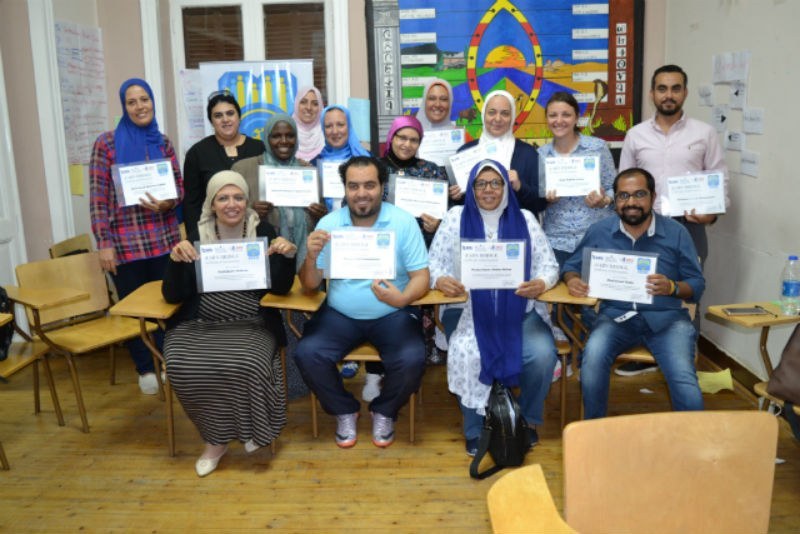 iEARN-Egypt recently held a successful in-person workshop for 17 BRIDGE educators. The workshop was facilitated and hosted by E-ERA, the Egyptian Association for Educational Resources.Over the course of three days, the teachers were introduced to iEARN and the BRIDGE Program, furthered their knowledge on project-based learning, educational technologies, and learned how to incorporate iEARN projects into their curriculum and engage students in virtual exchange.
The highlight of the workshop was when the teachers joined a synchronous video conference with a group of educators from the United States. This exchange ignited the teachers motivation and interest in joining iEARN's global network and using technology tools, such as video conferencing, to enhance their teaching.
Following the workshop, these teachers completed an online educators course and are now engaging their students in cross-cultural exchange through one iEARN's global projects in the BRIDGE Program.
You can bring this global connection in your classroom by joining the BRIDGE program this Spring 2018. To learn more and apply: http://bit.ly/2qvQUNl