April 2019 - iEARN Project News and Updates
Apr 23, 2019 I
News
I Share: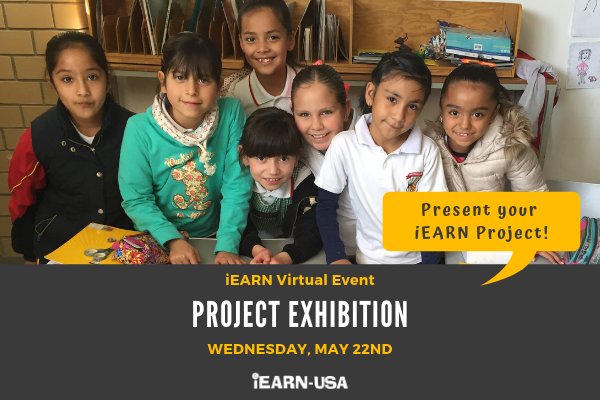 iEARN Projects and Activities
The Olympics & Paralympics in Action Project (TOPA) - Call for Participation
iEARN is excited to announce a new project: The Olympics & Paralympics in Action Project (TOPA). This project aims to foster friendship, the spirit of encouragement, and unity in diversity through learning about the Olympic & Paralympic Games, especially their values of warmly welcoming and involving host nations with visiting athletes. Learn more and join The Olympics & Paralympics in Action Project (TOPA) in the iEARN Collaboration Centre today!
MY HERO Activist Media Project - Call for International Film Festival Entries
In the MY HERO Activist Media project, students create new media to raise awareness and create positive change around issues about which they care. The My HERO Activist Media project is currently calling for entries for the 15th Annual MY HERO International Film Festival. You can submit on the Film Freeway Website (Waiver Code: MHSTUDENT19) or the My Hero Website (Waiver Code: HEROSUBMIT19). To join the iEARN project, visit it in the Collaboration Centre!
Resources and Opportunities
Third Sustainable Development Goals Youth Summer Camp in South Korea
The 3rd Sustainable Development Goals Youth Summer Camp will take place from July 29-August 2, 2019, in Incheon, Republic of Korea. The camp, organized by UNOSD, the UN Project Office on Governance (UNPOG) and the Korea Environment Corporation (K-ECO), is open to youth born between 1991 and 2001 to attend. Applications are due by May 5, 2019. To find out more and download the application, click here.

Collaboration Calendar - Partners of the Americas & iEARN
Designer Marty Ittner has created this calendar in English, Spanish, and Portuguese that overlaps school schedules for nine different countries (USA, Mexico, Guatemala, Costa Rica, Honduras, Colombia, Uruguay, Argentina, and Brazil) to make it easier for teachers to plan global project connections. Do you have tools or techniques you use to plan or facilitate your global collaborations? We'd love to showcase them in a future Newsflash! Email us at: [email protected]
iEARN Events
iEARN Virtual Project Exhibition - Submit your Projects by May 1
The 2019 iEARN Virtual Project Exhibitions, hosted by iEARN-USA, will showcase the outstanding project work and outcomes of iEARN K-12 classrooms around the world. iEARN Educators: We invite you and your students to submit your iEARN project work and final products by May 1 here to present them to our global learning community. iEARN Friends and Supporters: Please join us to celebrate the inspiring work of iEARN classrooms around the world and learn about all they are doing to improve the quality of life on the planet! Stay tuned to RSVP in the coming weeks. For additional details, click here.

iEARN Latina Conference - July 8-10
iEARN Latina (iEARN Orillas, Fundación Evolución, IEARN Pangea, and Educadores Globales) are joining together to host the 4th Annual iEARN Latina Conference at the INAES (Instituto Nacional de Educación Superior) from July 8-10 in Asuncion, Paraguay. Learn more and register on the conference website.

iEARN Teacher Training in Indonesia
iEARN-Indonesia, along with ASPnet, held a training session on Collaborative Learning Programs for teachers on March 28-29, 2019 at 101 Suryakancana Hotel, in Bogor, West Java, in Indonesia. The training aimed to share information about ASPnet and iEARN and to inform participants on how to participate in ASPnet and iEARN projects as a meaningful collaborative learning process, which not only benefits the teachers, but also their students, schools, and communities. The training was attended by 29 teachers from 29 ASPnet schools in Jakarta, Greater Jakarta, and West Java, Indonesia. View photos from the training below.