iEARN Moldova National Student Media Conference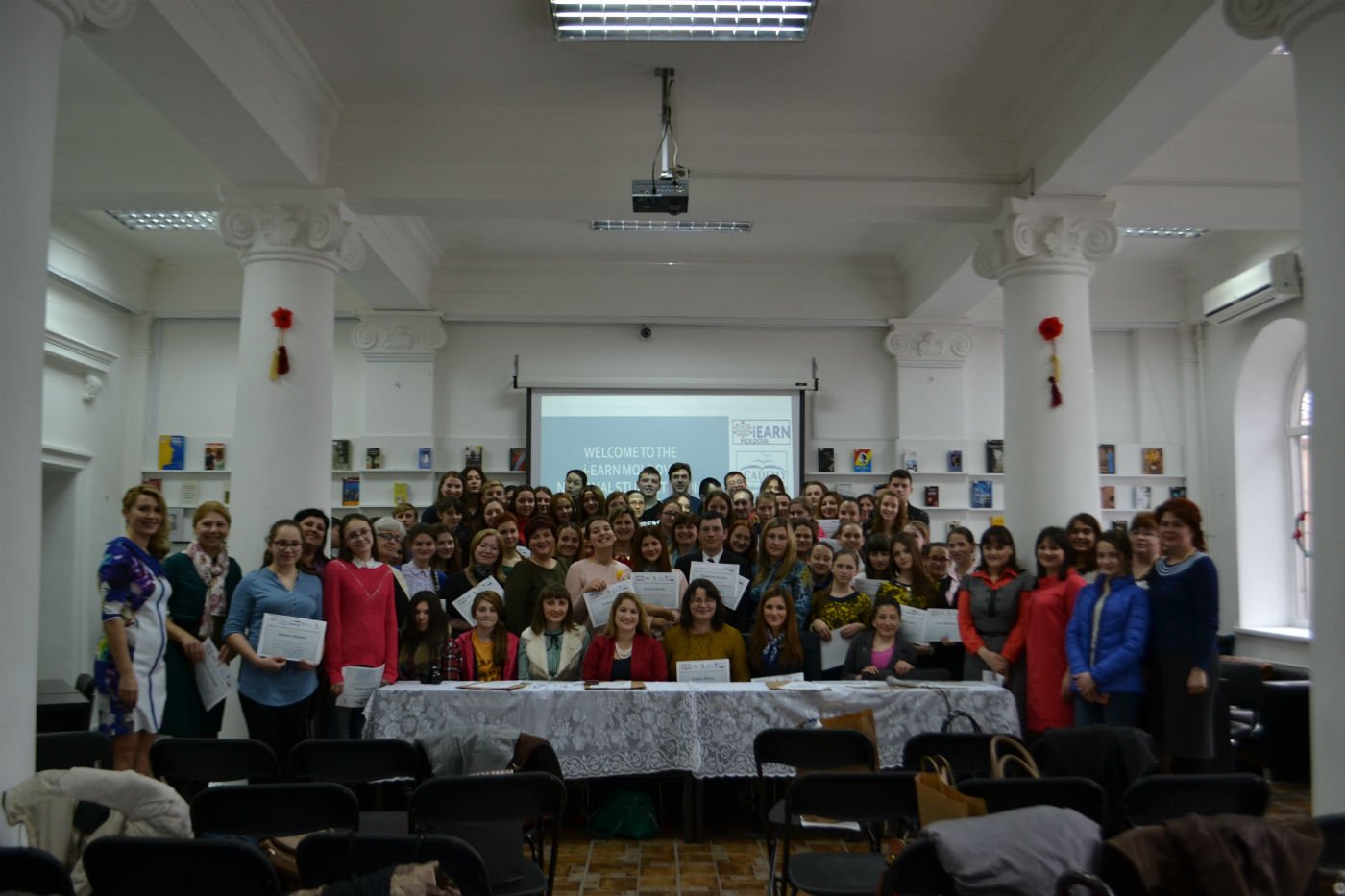 On March 12, over 100 teachers and students from various regions of Moldova participated in the iEARN Moldova Adobe Youth Voices National Student Media Conference. The event recognized and awarded iEARN-Moldova educators and students who created the most outstanding media products as part of various iEARN projects, such as My hero, One Day in Life, and Learning Circles. Over 80 media projects were been submitted to the selection committee, comprised of iEARN master teachers and alumni. All projects are linked and posted on the event blog page. The event also launched the new iEARN-Moldova logo.
Representatives from U.S. Embassy to Moldova, Kate Bartlett, Assistant Public Affairs Officer and Ludmila Bilevschi, Alumni and Speakers Specialist, the English Teaching Resource Center, and Moldovan English Teachers Association attended the event as honorary guests.
Irina, iEARN high school teacher, Balti, Republic of Moldova

"We've been involved in iEARN projects since September 2015 and it was a surprise to discover what a great and beneficial experience is this. All my active students are really impressed and consider participating in this very efficient and interactive. They found new friends, they are continually improving their English through communication and their project works, they have learned to create media works and found out so much information about youth from all over the world! iEARN National Student Media Conference organized in March was an amazing experience too. The representatives of my groups that took part at this event, were very impressed by the great number of students that attended and their interest in global issues, their wonderful media projects and how various they were. Such kind of events encourage the students to be active and build their self-confidence. We are very grateful to the team that organized the Conference and wish them good luck in future."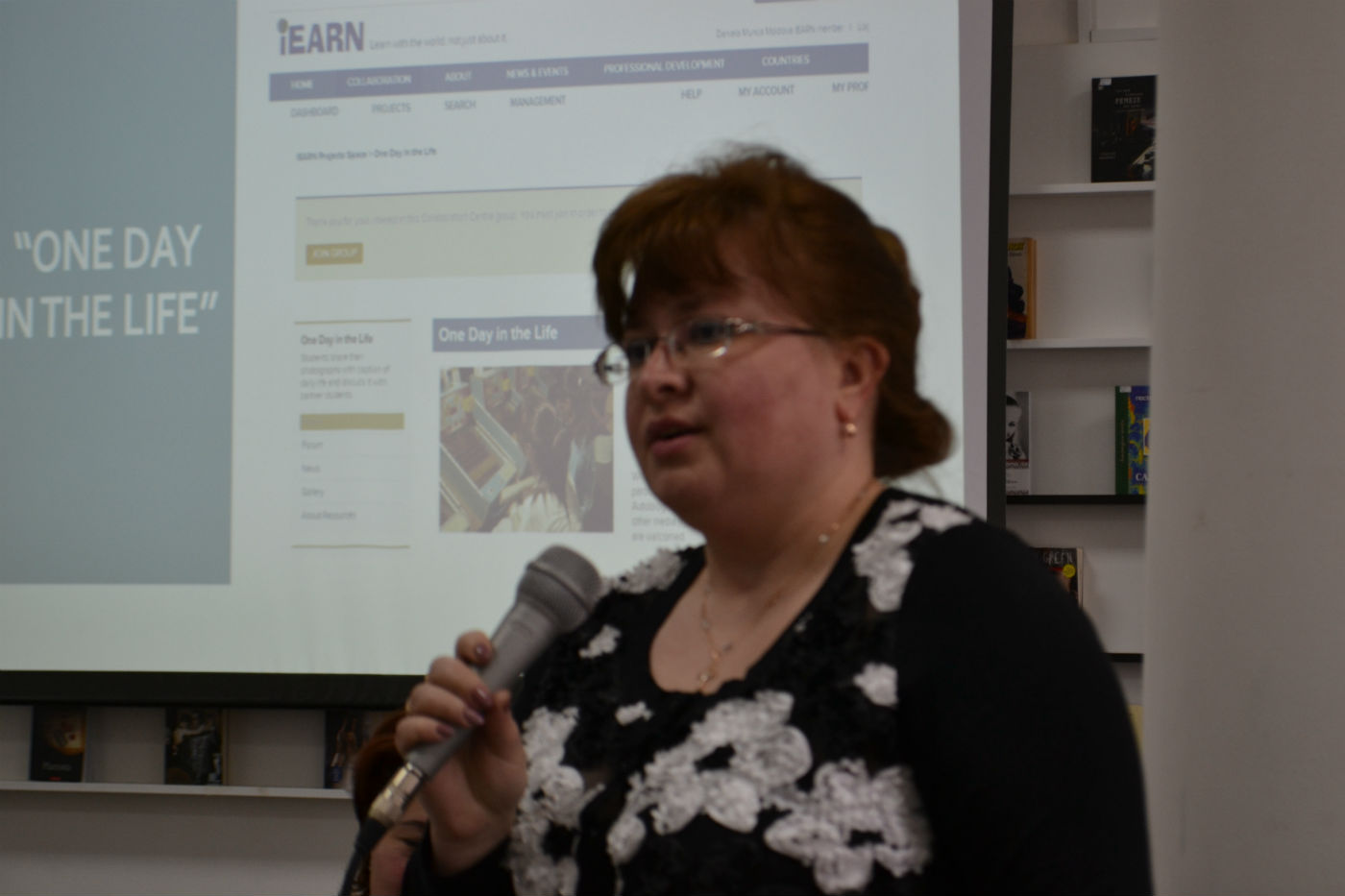 Emma, iEARN teacher and Access Microscholarship Program teacher, Edinet, Republic of Moldova
"The participation in the iEARN Moldova National Student Media Conference this March left the brightest impressions in our Teachers' souls and our students' as well. This is first of all due to the possibility to be in such a wonderful atmosphere, where all the people speak English, are actively involved in activities, communicate and are simply happy to see each other,to make new friends, to deliver a short speech in front of a large public and be generally more educated. The most important thing is the feeling to become a part of a Global Community and while preparing for the event, we got acquainted with other countries' projects and active work in civil life of the community. We learned various on-line tools together with our students and collaborated tightly with other teachers and colleagues, scavenged through different materials in order to fulfill the given task and meet the conditions. That was a really interesting challenge to face. The fact that our project in our category was nominated, made the students feel so happy and their self-esteem grew immensely, due to the fact that they saw they worked hard and they felt proud of themselves. It discovered new world visions and makes us definitely agree to participate in the future projects in iEARN world."

Olesea, iEARN teacher and Access Microscholarship Program teacher, Zimbreni, Republic of Moldova

"The iEARN-Moldova National Student Media Conference was a fruitful occasion to get out of our educational routine and enjoy collaboration, acquisition, partnership and perseverance. My students and I came back home with feelings of self-confidence and fulfillment. We had the chance to see other partners' works and value it as well, as it helps to estimate our own level of achievement and involvement. We shared impressions, discussed with our e-pals, had a wonderful time together and most important charged our batteries. We are definitely eager to take part in such kind of projects and events in the nearest future."