Download the App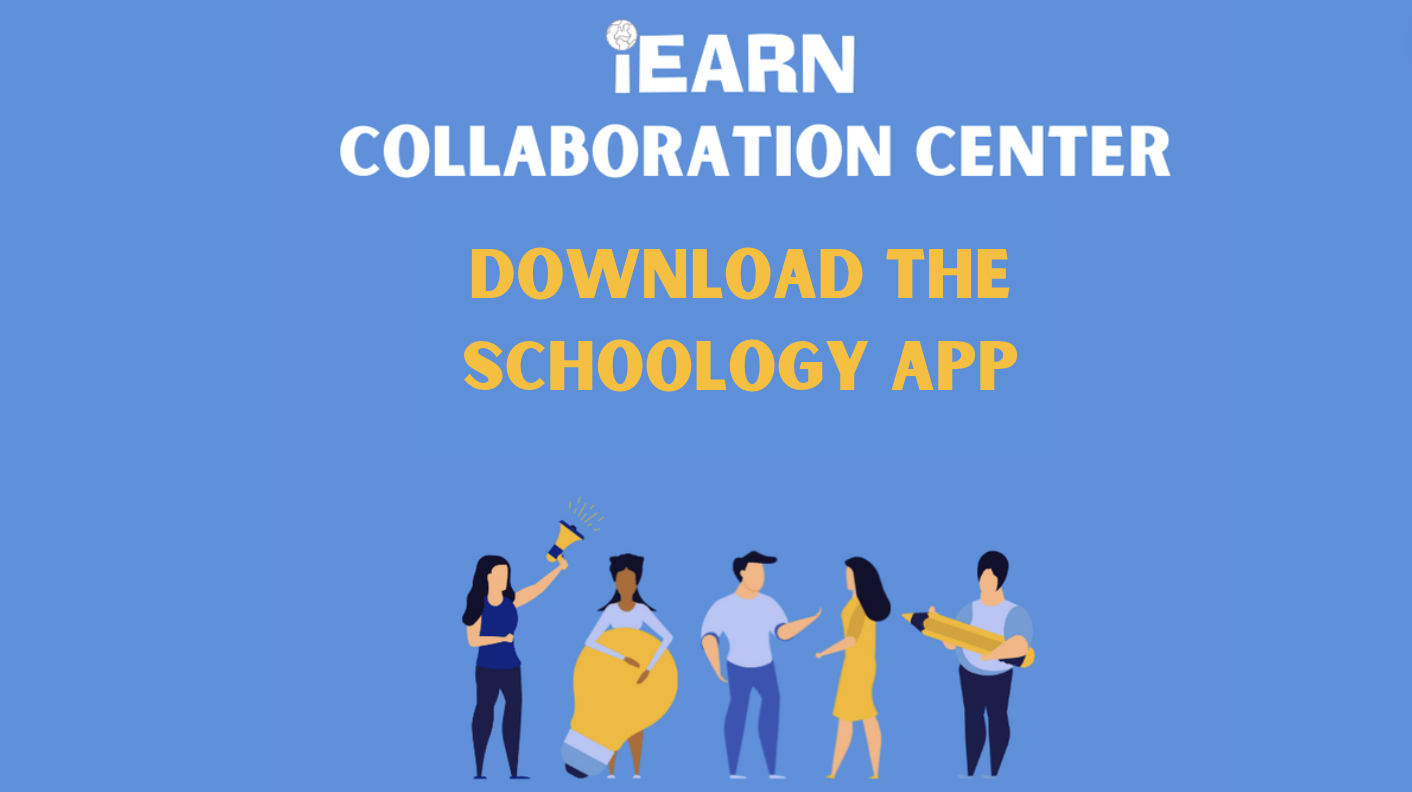 Participate in your iEARN projects and courses on your mobile device! This tutorial will show you how to set up the Schoology app and access iEARN's Collaboration Hub through the app.
The app is available for free from iOS Mobile devices from the Apple Store and Android devices from the Google Play or Amazon App Store.
Watch the video below or follow our step-by-step guide to set up and use the mobile app.
The iEARN Collaboration Centre includes two connected Hubs to support the iEARN Community:
1. Catalogue and Management Hub (Powerschool)
When you click the "login" button on iearn.org, you log in to the Catalogue and Management Hub component of the Collaboration Centre. This hub allows users to search and register for projects, manage students, and download certificates. This component is powered by Powerschool with the link iearn.pl.powerschool.com and does not have a mobile app.
2. Collaboration Hub (Schoology)
Once you register for a project, you are connected to the Collaboration Hub where you can participate in discussions and activities, share resources, and connect with the iEARN community. This hub is powered by Schoology with the link iearn.schoology.com and is accessible by mobile app!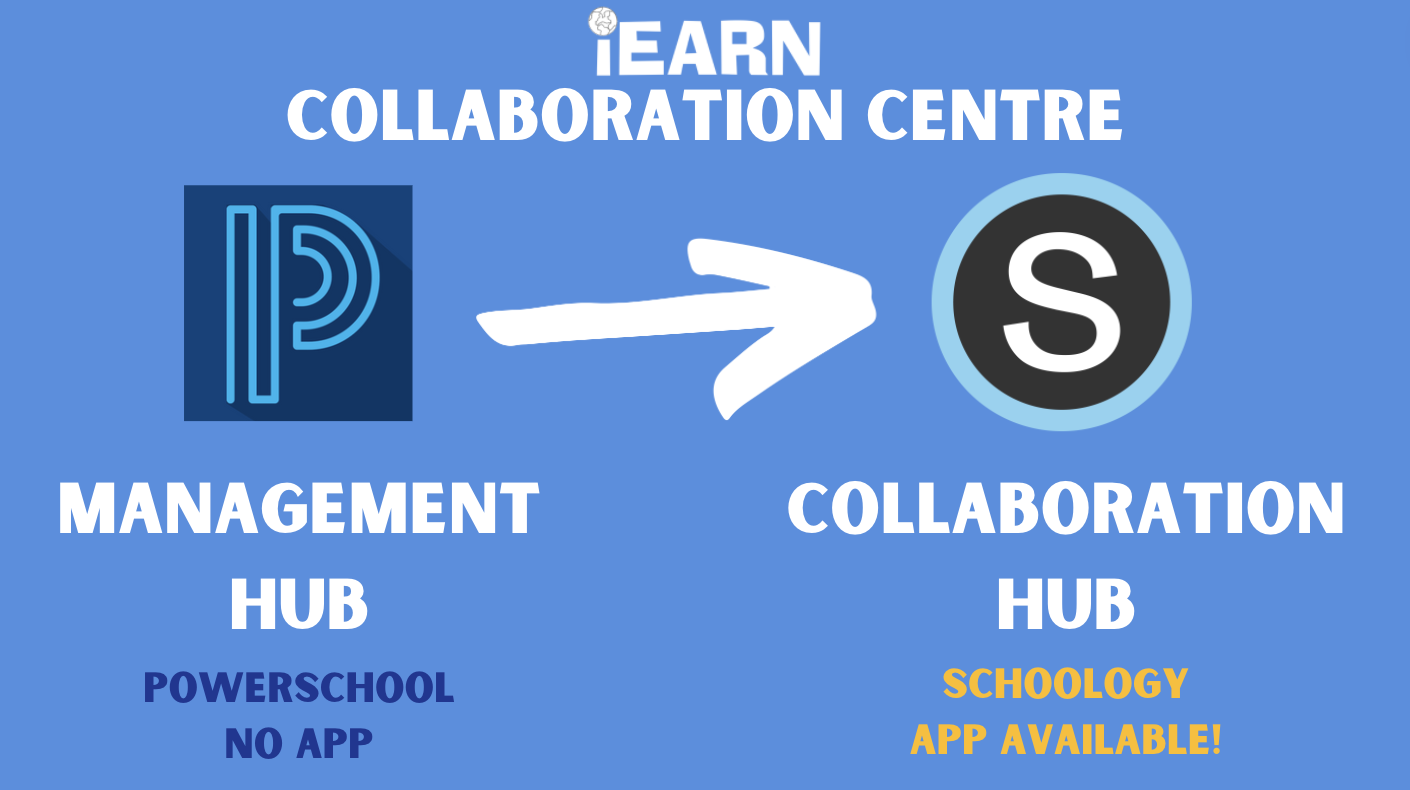 To set up the Schoology App:
1. First, log in to iearn.org and navigate to one of your projects to connect to Schoology.
2. Check that you are on the webpage iearn.schoology.com/home (the iearn logo will appear in the top left corner).
3. Click on your name at the top right corner and select "Settings" from the dropdown.
4. Under the "Account Password" section, click the link to "Change your password".
5. Enter the password you use to log in for iearn.org. This will ensure that your passwords for the two Hubs match and you will need a Schoology password to access the mobile app.
6. Next, download the Schoology app from the Apple Store and Android devices from the Google Play or Amazon App Store.
7. Open the app and click the search bar to "Find your school or domain". Enter "iEARN" into the search bar and select our domain.
8. Enter your username and password for your iEARN Schoology account and log in.
9. Have fun exploring your courses, projects, and discussion groups on the mobile app!