Partners
iEARN Partnerships by Member Countries
iEARN country programs work with educational, youth service, relief and development organizations, agencies, and institutions to build a network of opportunities for young people to work together on programs that make meaningful difference for the planet and its people.
Some partnerships involve one iEARN country working another organization. Information about these partnerships can be found on the iEARN country website. Country websites can be found by visiting the Countries section of the website. Other partnerships involve two or more countries working with another organization. iEARN has benefited from collaboration and support from a range of partners over the years. These have included:
Adobe Youth Voices

Adobe Youth Voices, a global philanthropic initiative of the Adobe Foundation, empowers youth worldwide to comment on their world using multimedia and digital tools to communicate and share their ideas, demonstrate their potential, and take action in their communities. iEARN was one of five founding non-profit partners that helped to launch the Adobe Youth Voices program in 2006, and has since supported over 1500 educators across 23 countries to participate in Adobe Youth Voices youth media activities with their students. Fundación Evolucion (iEARN-Argentina), iEARN-Australia, iEARN-Bahrain, iEARN-Belarus, iEARN-Botswana, iEARN-Brazil, iEARN-Canada, iEARN-China, iEARN-Egypt, iEARN-Georgia, iEARN-India, iEARN-Japan, iEARN-Mexico, iEARN-Oman, iEARN-Pakistan, iEARN-Poland, iEARN-Romania, iEARN-Russia, SchoolNet South Africa (iEARN-South Africa), iEARN-Turkey, iEARN-UAE, iEARN-Ukraine, and SchoolNet Uganda (iEARN-Uganda) have all teamed up with iEARN-USA and the Adobe Foundation to expand the impact and reach of the Adobe Youth Voices program.
EDC (Educational Development Center)

iEARN-Lebanon, iEARN-Yemen (SOUL), and iEARN-USA worked with the Internet in Yemeni High Schools, a program administered by the EDC and funded by USAID as part of a dot-EDU initiative.
Intel Teach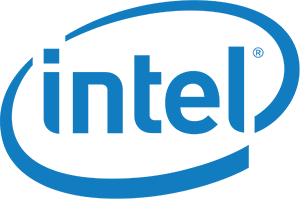 Several iEARN country programs work closely with Intel Teach, including in Argentina, South Africa and Ukraine. In the Ukraine, most Intel trainers are iEARN teachers who have trained close to 60,000 teachers in Ukraine to implement PBL and ICT in classrooms, and have conducted 5 iEARN national projects using Intel Teach ideas and methodology such as development high order sinking skills and especially for assessment of student's multimedia projects. Similarly, Fundación Evolucion (iEARN-Argentina) and SchoolNet South Africa (iEARN-South Africa) are approved service providers for professional development for the Intel Teach program.
Microsoft Partners in Learning Program
A number of iEARN programs have worked with the Microsoft Partners in Learning Program, including in Argentina, Nigeria, South Africa and Uganda. 700 Spanish-speaking teachers from Argentina, Chile, Uruguay, Paraguay, Colombia, Honduras, Mexico, Peru, Brazil, Costa Rica, El Salvador and other Latin American countries took iEARN online courses in Spanish through an agreement between Fundación Evolucion and Microsoft-Argentina within the program "TELAR -Todos En LA Red" (iEARN-Argentina) in 2004 - 2005. Since 2006, Fundación Evolución has been in charge of implementing the Microsoft Peer Coaching program ("Entre Pares" in Spanish), being the TELAR-iEARN online collaborative projects part of this training. In addition, SchoolNet Nigeria (iEARN-Nigeria) is working with the Microsoft Partners in Learning Program on a 'Basic ICT Skills Training Programme' for teachers in Colleges of Education in Nigeria.
National Wildlife Federation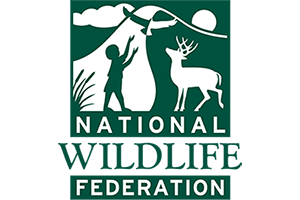 iEARN-USA and iEARN-Taiwan have teamed up to support the National Wildlife Federation on the Eco-Campus Partnership Program, made possible through a three year grant from the International Environment Program Partnership between the U.S. Environmental Protection Agency (USEPA) and EPA Taiwan (EPAT). As part of the program, iEARN-USA and iEARN-Taiwan are working to support classrooms in Taiwan and the USA to engage in cross-cultural exchange and joint global projects focused on environmental stewardship and a common commitment to conservation.
Oracle Education Foundation
iEARN programs in Argentina, Italy, South Africa, UK, US, and others have partnered with the Oracle Education Foundation in the implementation of the ThinkQuest Program. The Thinkquest competition in 2012 was the last competition organised by Oracle.

United States Department of State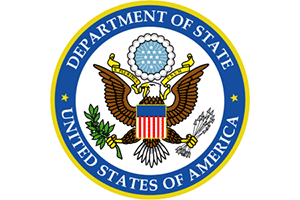 iEARN-USA has helped to launch and administer numerous U.S. Department of State, Bureau of Educational and Cultural Affairs (ECA) virtual exchange programs, including the School Connectivity Program, the BRIDGE Program, the Global Connections and Exchange Program, and the Chris Stevens Youth Network. In addition, iEARN-USA is a founding partner in the Kennedy Lugar Youth Exchange and Study (YES) Program for secondary school students from select countries to spend up to one academic year in the US. iEARN is currently responsible for the recruitment of students from Pakistan (iEARN-Pakistan), Arab-Israel (iEARN-Israel), Bangladesh (iEARN-Bangladesh), Mali (iEARN-Mali), Cameroon (iEARN-Cameroon), Sierra Leone (iEARN-Sierra Leone), and Suriname (iEARN-Suriname). In addition, iEARN-USA and iEARN partners in China, India, Korea, Morocco, and Taiwan are founding partners in the National Security Language Initiative for Youth (NSLI-Y), which offers scholarships to U.S. high school students to study abroad and learn Arabic, Chinese, Farsi, Hindi, Korean, Russian, and Turkish. iEARN-USA and its partners around the world have also worked with The Office of Press and Public Diplomacy, Bureau of South and Central Asian Affairs and the Bureau for Near Eastern Affairs Office of Middle East Partnership Initiatives (MEPI) on program initiatives, including a number of High School Journalism programs. See additional past programs here.
USAID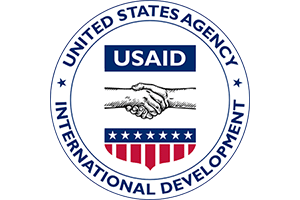 iEARN country programs have teamed up with USAID (United States Agency for International Development) on a number of programs. iEARN-Macedonia (IMOR) and iEARN-USA were part of the Primary Education Project (PEP), a five-year, $16.4 million initiative administered by AED, and targeting all public primary schools in Macedonia to improve the quality of instruction and increase employment skills in youth. iEARN-Lebanon, iEARN-Yemen (SOUL), and iEARN-USA have also worked with the Internet in Yemeni High Schools, a program administered by the Educational Development Center (EDC) and funded by USAID as part of a dot-EDU initiative. iEARN-Morocco (MEARN) is part of ALEF (advancing learning and employability for a better future), a USAID project managed by a consortium of organizations lead by AED.