January 2019 - iEARN Project News and Update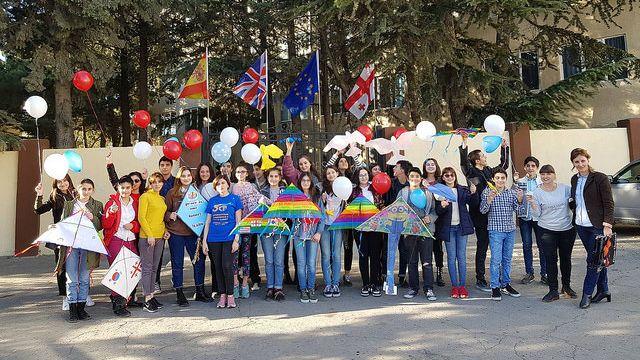 iEARN Projects and Activities
Learning Circles - Join for January 2019 Start
Ready to join a global project but not sure where to start? Learning Circles is a structured and supported project experience that is offered to iEARN members. Learning Circles are highly interactive, project-based partnerships among a small number of schools around the world. Select a theme, such as Computer Chronicles, Early People Symbols Project, or Global Issues: Environment, and get matched with a group of schools for the project. The next iEARN Learning Circles will run from January through May 2019, depending on the group. Check out the Learning Circles page for more information and to register. Questions? Email: [email protected].


Design Squad Global Inventing Green Clubs - Join for February 2019 Start
In the Design Squad Global Inventing Green Club, students will participate in engineering and invention activities focused on environmental sustainability and environmental issues that affect their communities and the world. They will also learn to design sustainable inventions and discover their ability to act as global citizens and take action toward creating a more sustainable future. The next project cycle will run from February 1 - April 15, 2019 in the Design Squad Global project in the iEARN Collaboration Centre!


Talking Kites Around the World - Join before March 21, 2019
In the Talking Kites Around the World project, now in its 14th year, students learn about children's rights and how respect, tolerance, friendship, solidarity, and the constructive resolution of conflicts all contribute to a better, more peaceful world. Students then create kites with their messages of their thoughts, fears, dreams, and hopes for the world and fly the kites on or around the March Equinox in tribute to Janusz Korczak, who advocated for the rights of children. Join the Talking Kites Around the World project in the iEARN Collaboration Centre to participate!

Heritage Around the World/Patrimoine Mondial - Call for Partners
In the Heritage Around the World/Patrimoine Mondial project, students choose a topic relating to their country's heritage and create various end products such as articles in local newspapers, dioramas, photo compilations, films, videos, books and audio recordings. Examples of topics include: Famous Buildings, Landscapes and Nature, Traditional Foods and Cooking, Emblematic Animals, Endangered Animals or Resources, Handicrafts, Fashion and Traditional Clothing, Educational Progress and Access to Education for Girls, and Arts and Religious Architecture. Join the Heritage Around the World/Patrimoine Mondial project in the iEARN Collaboration Centre!
iEARN Resources and Opportunities
iEARN Online Courses for Educators - Register for February 2019 Start
Are you an educator who is new to global collaboration? Take iEARN-USA's spring online course: Introduction to Online Collaboration and Global Projects! Click here for more information about the course and registration fees.
Chinese 2018-2019 iEARN Project Book Now Available
We are excited to announce that the Tradition Chinese version of the 2018-2019 iEARN Project Book is now available! This Project Book translation was completed by iEARN Taiwan. To download it, click here.
YES Program Alumni Grant Application - Apply by February 11, 2019
are you an iEARN YES or YES abroad program alumna/us with an innovative project idea that will make a difference in your community? Apply for a YES Alumni Grant to gain funding and support to fulfill your project ideas! To learn more, click here, and to apply, click here.
iEARN Events
iEARN Latina Conference
iEARN Latina (iEARN Orillas, Fundación Evolución, IEARN Pangea, and Educadores Globales) are joining together to host the 4th Annual iEARN Latina Conference at the INAES (Instituto Nacional de Educación Superior) from July 8-10 in Asuncion, Paraguay. To learn more and register, visit the conference website. Session proposals are due by March 3rd.
iEARN-Japan Hosts Workshops for Teachers
iEARN-Japan (JEARN) conducted three workshops for about 30 iEARN teachers in Tokyo, Japan in between August and December 2018. The workshops included such topics as Using the Collaboration Centre, the Holiday Card Exchange, and Supporting New Teachers. JEARN plans to offer more workshops for teachers in Japan in 2019.